State Taxes and Incentives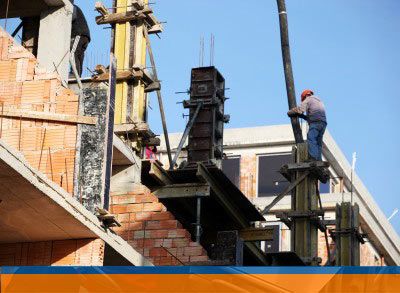 Vernon County benefits from Missouri's strong state-level business climate. The state has a AAA rating and one of the best track records in the U.S. for fiscal responsibility. From a tax perspective, Missouri ranks in the top 10 out of all 50 states on:
Corporate Income Tax Rank (#3)
Unemployment insurance tax rank (#7)
Property tax rank (#8)
Companies that locate in Vernon County can access incentive programs, including:
Missouri Works The program offers a mix of automatic and discretionary benefits in the form of 100% retention of state withholding tax, and/ or refundable, transferable, sellable tax credits for qualified companies that choose Missouri as a place to invest and create jobs.
Missouri One Start As the state's principal workforce development program, Missouri One Start provides businesses with comprehensive pre-employment and customized training solutions.
Missouri Build Program (Business Use Incentive for Large-scale Development) BUILD is a selective and competitive program reserved for use with large projects that bring significant investment and jobs that benefit the community and state economies. The program uses bond financing for public or private infrastructure or new capital improvements of the business at the project location. Companies in the BUILD program realize the benefit of the program through refundable state tax credits issued to the company that is equal to the amount of annual debt service payments on the bonds, over a period of 10 to 15 years.
Tax exemptions for manufacturers Machinery, equipment, and energy directly used to manufacture a product ultimately intended for sale are exempt from state sales tax and local use tax, but not local sales tax. Manufacturers' inventories (raw materials, goods in process and finished goods) are exempt from inventory taxes
Local Taxes and Incentives
Local taxes, such as property taxes vary across Vernon County and its 20 localities. Taxes for the township which covers Nevada are listed below:
Center Township Property Tax 2020
Inside City of Nevada: 5.7903%
Outside: 4.8505%
Vernon County offers the following incentives/programs to businesses looking to relocate or expand in Vernon County.
For more information about what program is right for your business, contact BUILD VC.
HUBZone: Program fuels small business growth in historically underutilized business zones with a goal of awarding at least three percent of federal contract dollars to HUBZone-certified companies each year. To qualify you must:

Be a small business
Be at least 51% owned and controlled by U.S. citizens, a Community Development Corporation, an agricultural cooperative, a Native Hawaiian organization, or an Indian tribe
Have its principal office located in a HUBZone
Have at least 35 percent of its employees live in a HUBZone

Chapter 100: From special allocation of tax revenue to tax relief or credits. Most project incentives revolve around the type of development and businesses in question.
Tax Increment Financing and more: Vernon County offers a wide range of benefits for businesses, from special allocation of tax revenue to tax relief or credits. Most project incentives revolve around the type of development and business.
Small Business and Entrepreneur Support
Supporting our small businesses is an important part of Vernon County's economic vitality. BUILD VC connects small business owners to regional organizations dedicated to supporting their success in Vernon County. This network of local institutions came together in 2018 and offers business consultation, networking, and even tax credits. Build VC also partners with the New Growth Women's Business Center and Small Business Development Center to provide in-depth business and technical support services to local entrepreneurs and start-ups.