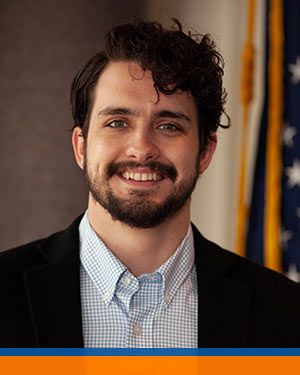 The mission of BUILD VC is to promote economic development and improve the business environment within Vernon County, Missouri. Through local partnerships and regional initiatives, BUILD VC will develop a compelling location package for your business.
Staff
Benjamin Vickers is a graduate of Missouri State University with a degree in political science and a certificate in small town planning and development and a minor in music. His passion for government and public service led him to this position as the Vernon County Economic Development Director, where he works closely with the city and county governments to build capacity and resources for businesses.
Ben has spent most of his life in Vernon county farming and knows the area and people well. Whether you are relocating, expanding, or starting your business, Ben will guide you through the site selection process, make the proper local connections, advocate for your needs to the city and county, and develop resources and incentives that will help your business thrive.